E3 Philosophy
"We, as a people, need to EDUCATE each other in all aspects of living.

We, as a true family, should ENCOURAGEone another to define goals and set clear objectives.

We then, and only then, are EMPOWERed people; forging our own roads to success, not settling for anything less than our collective best."

- Anthony M. Butler, Sr. - Founder

E3 is a minority, veteran owned organization committed to the development of aspiring entrepreneurs into leaders in business while supporting their efforts to be advocates in their community.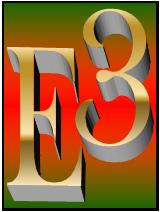 E3 Membership Becomes Monthly
Biggest roadblock to joining E3 for novice business owners removed


In response to one of the most common reasons people give for not joining E3 immediately, limited funds, the Americas Division has introduced a pilot program offering monthly membership plans. The goal of this program is to allow aspiring entrepreneurs who have a limited budget or are still working a full time job with full time responsibilities the ability to experience the training and support of E3 Business Group International Corp.


"I have seen so many entrepreneurs miss out on key support or fade away because they honestly couldn't afford the yearly membership ($395) even though it is one of the most affordable investments for a professional organization of our capabilities. Now we are able to see who is serious and who is just talking when it comes to being a success in business." - E3 International Director, A.M. Butler, Sr.


There are two levels for growth; Entrepreneur for individuals and small business owners ($39.95/mo) and Advocate for non-profits and community leaders ($19.95/mo)

Each membership offers full benefits and is open to any business in U.S., Canada, Haiti, Puerto Rico (US) and Europe. This pilot program is limited in the number of memberships so get yours before it ends! Not familiar with E3? Click on Join E3 link and complete the inquiry for our Support team to follow up and get you more info.

Entrepreneur Membership (For Profit and MLM Professionals)



Advocate Membership(For Non-Profits and Community Leaders)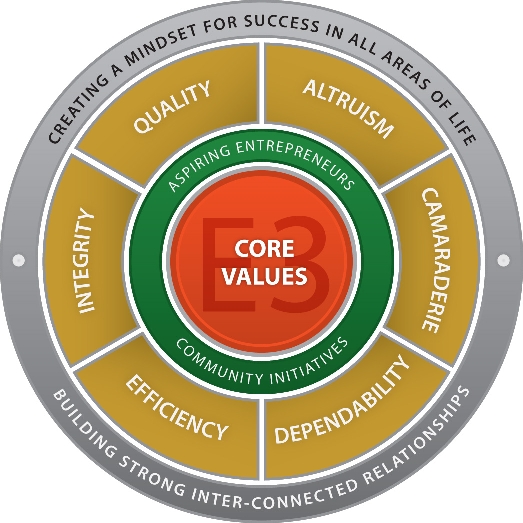 For those of you who want the bottom line E3 is an international organization founded in 1993 which does two things extremely well. We work to build aspiring entrepreneurs into successful leaders in business and support those leaders in their efforts to be leaders of advocacy in their communities. We are proud to support people from all cultures and walks of life and were founded by Mr. Anthony M. Butler, Sr. a proud U.S.A.F. disabled veteran and advocate for equity in business.

We have been successful with the developing of over 5000 entrepreneurs in the U.S. and its territories over the past 25 years and since 2017 have taken our critically acclaimed techniques international supporting entrepreneurs and established organizations in Canada, Puerto Rico, Haiti, and Europe.

E3 is a subsidiary of Eagle Soaring Management, Inc., a entrepreneurial talent management and logistical consulting firm based in the United States serving clients and customers in 18 cities across America. E3 has helped expand markets, introduce brands and is responsible for assisting entrepreneurs in raising their annual revenues by up to 22% through its proven training and exclusive Strategy Meeting approach to entrepreneurship development.

Curious to learn more? Think you are ready to be held accountable for your growth and success? E3 is not for everyone and turns down 3 out of every 4 entrepreneurs who seek to be a part of this membership based organization. We invite you to find out more, consider joining the Call of Eagles or fill out an inquiry form for joining. No matter where you are in the world, E3 is ready to support you... you are no longer alone with E3.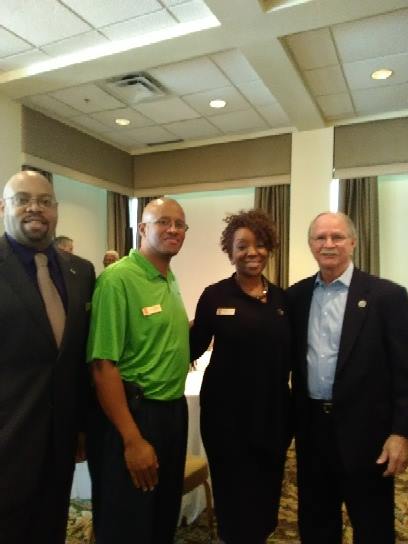 E3 focuses on building aspiring entrepreneurs into leaders of their business while supporting their efforts to become leaders for positive change in their communities. E3 has a proven track record of building and enhancing entrepreneurs, partnerships, and founders. Businesses who have taken advantage of training, workshops, or other core services have seen increases in revenues, expansion of their markets and brand exposure on a regional, national or international level. E3 works to break down silos and support like minded businesses and organizations in the work of supporting aspiring entrepreneurs and advocates in the community.

E3 partners within the community include Congressional Leaders, U.S. Senators, school systems, health initiatives, community groups, Empowerment Zones, Small Business Development Centers, and local Chambers of Commerce. We are a Strategic Alliance Partner with the U.S. Small Business Administration & Virginia College. Programs developed by E3 to create an environment of learning and positive enrichment for youth and aspiring entrepreneurs includes E3 Youth Achievement in Technology, So You Want To Be An Entrepreneur Series, E3Xpo and the nationally recognized Real Talk... Real Change ™ series.

E3 Business Group - Americas Division currently supports entrepreneurs in 12 states across the U.S., Canada, Puerto Rico, and Haiti. Membership invitation is open to individuals from all industries, cultures and creeds. To find out more complete an initial inquiry form under the Join E3 link.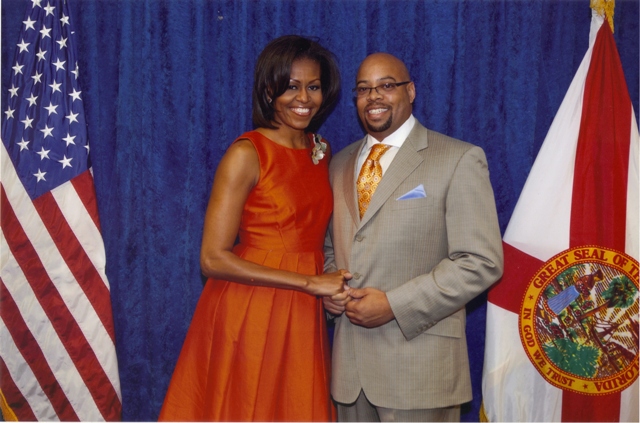 Our Founder
E3 International Director Anthony M. Butler, Sr. has worked with hundreds of entrepreneurs and shared his E3 philosophy to thousands of people in the US and abroad. His concepts for entrepreneurship & leadership have been used in a wide variety of businesses from mom & pop to Fortune 500 while his passion for community advocacy has helped in the development of initiatives in the areas of economic development, community revitalization and entrepreneurship. He has received recognition from Taco Bell Foundation, National Society of Pershing Rifles, The Harlem Globetrotters, Boys and Girls Clubs of America, Florida Blue and numerous community organizations for his efforts to enhance entrepreneurs, advocate for economic development and create equity for people from all walks of life.
He has been acknowledged by local, regional and national government leaders over the past 25 years including the President Obama Administration in 2012.
In 2014 he was honored as one of the Top 50 Small Business Influencers in Florida by Business Advantage Magazine.
In 2015 he made history with the creation of the E3Xpo model for entrepreneur expos. In 2016 he successfully demonstrated his 3-30-300 concept with the creation of the Cobbin Legal Entrepreneur Community Center in Jacksonville, FL.
In 2017 he established the fast growing global Call of Eagles© a weekly accountability and results oriented virtual presentation for self-driven visionaries, leaders, and entrepreneurs. In June 2017 he was selected as a workshop presenter for the prestigious Jim Moran Business and Leadership Conference sharing his E3 based training "The ART of Team Building" to the business elite of South Florida.