"We, as a people, need to EDUCATE each other in all aspects of Living.
We, as a true family, need to ENCOURAGE one another to define goals and set clear objectives.
We then, and only then, are EMPOWERed people; forging our own roads to success, not settling for anything less than our collective best."



This philosophy is used as a guiding principle in developing the mindset of aspiring entrepreneurs. It is framed by a set of concepts and processes developed over the past 15 years in areas of marketing, team building, product development, branding, franchising, and diversification. These tools have been successfully integrated into the philosphy of Small Office/Home Offices (SOHOs), small business, educational institutions, chambers of commerce, and fortune 500 organizations. E3 is a tool which helps others achieve at a higher level without changing their core values.


E3 Chapters provide training, marketing support, product development, and strategic planning services for its members and associates. Workshops, seminars, and conferences are offered which cover a wide variety of business skills, leadership methods, and real world scenarios. In addition, E3 members are extremely active in local community inititiatives working to combat many of the social and economic ills facing our natiion. E3 entrepreneurs are taught the value of using the skills which make them successful in business in both their community and personal lives. font>

E3 is more than how to create a business plan or develop a budget. It teaches entrepreneurs how to be leaders in all aspects of their lives and pushes them to a higher level of self accountability and success than their peers. Start of E3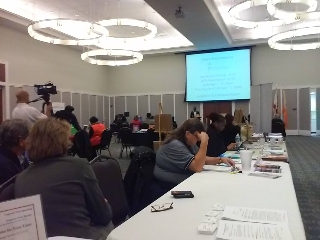 Mission - To develop entrepreneurs with the mindset, skills, and processes which allows them to create successful businesses while building themselves into successful leaders within their neighborhoods, communities and personal lives.

The E3 Business Group utilizes a combination of workshops, events, and outreach partnerships to share E3 concepts and build relationships with entrepreneurs across the country. When like minded community organizations or corporations are identified the group works to build partnerships which provide resources and opportunities for business growth. E3 works to align create programming or events which help promote and reinforce key goals and objectives. E3's strength lies in its freedom to approach issues in creative ways and to leverage relationships around the country to tackle issues of importance.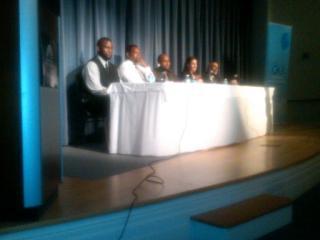 Entrepreneurs are also called upon to take ownership of issues which affect communities where their businesses are located. By becoming agents of change on issues which affect consumers, E3 member businesses gain customer loyalty, improved branding, and recognition as a business leader who is in touch with its market base.

E3 has worked around the country on projects or as partners with educational institutions, chambers of commerce and government agencies to provide realistic guidance and innovative approaches to business start-up, product development, business expansion, and team building.

Examples of E3 partners within the community include school systems, government initiatives, community groups, Empowerment Zones, Small Business Development Centers, and local Chambers of Commerce.

Programs developed by E3 to create an environment of learning and positive enrichment for youth and aspiring entrepreneurs includes E3 Youth Achievement in Technology, LifeSTEPs, Accuse Yourself of Success and the nationally recognized Real Talk... Real Change ™ Series.